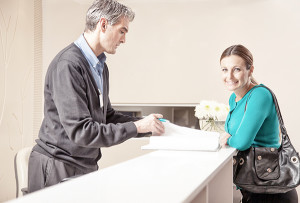 Clients will contact us to purchase a Dental Policy primarily because they need some major work done.  Now, most of the policies out there will emphasize on prevention however, the real benefit for getting Dental Insurance is for everything else other than cleaning and x-rays.  Prevention is a good thing and may help avoid some major work down the road; most of the preventive work is covered at a 100%.
 When you purchase a Dental Policy you are in essence purchasing peace of mind for when you need fillings, root canals and crowns.  The cost to purchase an individual policy might run you around $ 400.00 a year on average.  Dental plans do have pre-exiting conditions and there are waiting periods to also consider when purchasing a plan. 
Just like any insurance, this is not something you just want to purchase when you get the toothache or need a root canal.  In many cases you might have to wait 6 – 12 months to use the plan for these kinds of procedures. 
Understanding the different plans and benefits can be confusing.  Contacting your broker is the first step to take.  We can help you make the right decision which best suits your needs and budget.