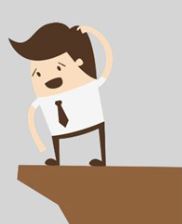 To find out what the most common gaps are, we sought the advice of the claims professionals at Safeco Insurance. They quickly focused on three common insurance gaps. All three shared a similar feature, a
misconception
that can lead to inadequate coverage.
3 Common Insurance Gaps
1.
Valuable Articles Coverage:
Misconception: If my wedding ring and grandma's heirloom earrings are stolen, my homeowners' policy has me completely covered.
Fact: When policyholders become the unfortunate victim of a theft, fire or natural disaster. their experience becomes even more painful when they discover that their homeowners' policy has specific internal limits on jewelry. collectibles. art and other items.
Guidance: Talk to your independent insurance agent about jewelry, antiques or memorabilia that you own. If you buy a new collectible or get a gift, such as a new watch, be sure to check in with your agent to make sure your coverage is still adequate.
2.
 Loss of Use Coverage:
Misconception: If l'm involved in an accident and my car is in the shop, I'll still be able to get to work because my auto policy includes rental car reimbursement.
Fact: When a covered loss requires a vehicle to be in the shop for repairs. many customers are unaware that their base policy does not help pay for the cost of a rental car – and they find themselves in a bind with no way to get to work, or get the kids where they need to go.
Guidance: Consider a scenario where your insured vehicle has been in an accident and must be in the shop for two, four or more days. Could you share the other family car or borrow a car from a relative? Could you get by biking or using public transportation? If the answer is no, loss of use coverage may be a valuable addition to your policy.
3. 
Original Equipment Manufacturer Coverage:
Misconception: If my Ford Mustang is in an accident, the damaged parts will be replaced with new, original equipment manufactured by Ford.
Fact: Customers with luxury vehicles or prized sports cars can be disappointed to learn that their car is being repaired using a new part not manufactured by the original manufacturer or a recycled part made by the original manufacturer.
Guidance: Have a discussion with your independent agent about your preferences. If it's important to you that your car be repaired using original factory parts. consider original equipment manufacturer (OEM) coverage.