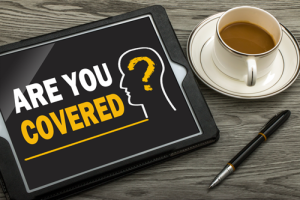 Most customers who purchase insurance do not read their policies, not that we could blame them. Even for seasoned insurance agents, the policy contract can be complicated. However, there are coverages in a policy which require special attention. One of those would be your personal property coverage.
Personal property is handled differently than your valuables such as jewelry, artwork, and other high valued items. Personal property is defined as possessions you own other than real estate or buildings. It is movable and includes tangible (movable) items like, appliances, furniture, jewelry, electronics, clothing, etc. Not all of your personal property is covered and there are limits to how much your policy will cover. This is one of the coverages most customers do not pay attention to until they need to file a claim where they are surprised to discover they did not have enough coverage. They expected their agent to know what they needed. Please do not make this mistake, Agents only know what you tell them.
To get the coverage you need to protect your valuables, take a good look at your current homeowners, renters or condominium policy, chances are you might need to add what we call "scheduled items" to your policy. You may also want to consider purchasing a "Personal Articles" policy for high-valued items.