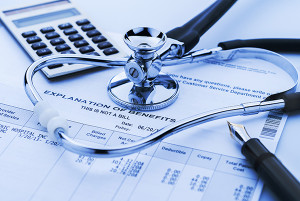 When Agents attended their training in order to sell health insurance through Covered California, they were told they would be paid $ 58.00 for each Medi-Cal Application. This was welcome news as it would provide Agents with the resources to accommodate thousands of people seeking help with their applications. 
In 2014 no money was distributed to Agents for Medi-Cal applications submitted.  We find out it was because the "Contract" Agents were required to sign did not have specific wording in it which would permit the Department of Healthcare Services to distribute those funds.  Talk about incompetent!  They made promises they intended not to keep.
Here we are May 2015, many Agent have not received any money for the hundreds of applications they submitted on behalf of Medi-Cal beneficiaries.  When our office reached out to Covered California, The Department of Healthcare Services and our legislative representatives, we were told no one really has any substantial answers to this problem and the Department of Health Care Services is working diligently to get agents paid. 
I wonder just how diligently they would be working on this issue if it affected their paychecks?!