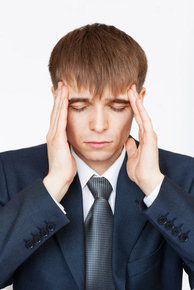 Agents have proved to be the largest source of applications and enrollments in Covered California, outside of the self-enrollments. Agents have incurred considerable costs with no assistance from the federal or state government. Agents can attest to the technical problems not just with the Covered California website but with the Insurance Company websites as well. Not to mention the long hold times on the phone or not being able to contact the insurance company or Covered California at all. This by far has brought challenges to the independent agent.
I wonder just how many people really know what they purchased if they did not use an agent to help them enroll onto a plan. We all have heard about PPO's and HMO's now there is another, "EPO's". Be careful of this type of plan, it acts much like an HMO.
Let's not forget the clients we serve…almost everyone who had an Individual or Family Health plan prior to 2014 lost their plan and most were not able to keep their doctors.
Communication between Covered California as well as the individual Health Insurance Companies has been inadequate. In the years I have been working in this business I have not seen anything like this. Over the past month and ½ it has improved somewhat however, there is still the task of making sure Agents receive their commission from the insurance companies. This most certainly will take several man hours to accomplish due to the inefficiencies we have seen with the insurance companies and Covered California.
As the account manager for Individual and Family health insurance for our agency this has by far been the most challenging "change" to occur in the health insurance industry.  My personal opinion, it is a poor "fix" to the Health Insurance issues facing Americans.
Now let us not forget the insurance premiums; for three quarters of our client base, premiums doubled and in some cases tripled. Please explain to us how this is "Affordable HealthCare"?
The only positive, if you can say this as a positive, from my perspective is the fact that thousands of individuals and families have now been placed into the Medi-Cal system. This has created large backlogs with many still waiting to receive an ID card.
Optimism is something I wish I could say I have when it comes to Healthcare Reform but I do not.  With the employer mandate still yet to be implemented we will look forward to more of the same I am afraid.
More to come…