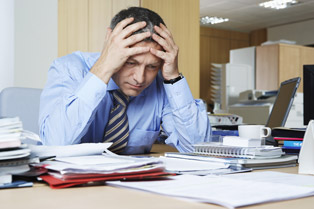 Change is nothing new for Insurance Brokers.
Everyone is or should be familiar to changes in life; some are positive changes and others not so positive.  However, change is a fact of life and how we deal with those un-welcomed changes is what's separates the average broker from the exceptional broker.
In the insurance industry, change is way of life for brokers.  Changes occur in every aspect of our business, from the way a premium payment is handled to the underwriting of policies and etc.  There are so many changes going on it makes your head spin.  So, when health insurance brokers were faced with the changes implemented by the Affordable Care Act, we met this change head-on.  Brokers attended seminars and read article after article with the latest information on the changes that were to occur.
In the fall of 2013, brokers were required to attend an 8 hour face to face training and then take tests to become certified in order to sell through Covered California.
By October 2013, brokers were prepared to start working with Covered California.  When the time came to start submitting applications to Covered California, brokers were faced with the inconceivable…website crashed!  There was no way to submit the application electronically.  Then we were instructed to fax them, we did and guess what?   We were told there was no way for Covered CA to process all of the paper applications.
I could go on and on but I think you get the point.  It was a mess to say the least and took months to get our clients enrolled.
Then, we had to deal with the Insurance Companies, and to our surprise, the communication between Covered California and the Insurance Companies was nothing short of incompetent.
So here we are in September 2014, and the communication between Covered California and the Insurance Companies has not improved much.  Open enrollment is just 2 months away and the uncertainty Brokers have in dealing with Covered California still lingers.
You see, change is something exceptional Brokers embrace and are not afraid of.   We were all thrown into this mess, like it or not, and we will work hard to embrace the upcoming challenges.  After all, this is what we do… assist our clients with their health insurance needs.
Just a thought…things would have probably run much smoother if Covered California had solicited the help from Brokers in the design and implementation of the application process and their website.