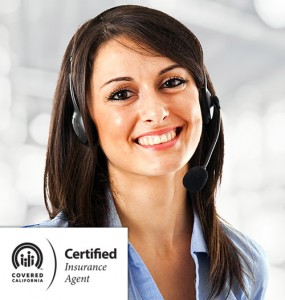 Why not call Covered California or even consider using an unlicensed person to sell you health insurance?
If I did not know better and listened to what the media puts out along with the marketing Covered California has done over the past year and half, I would have probably called Covered California and submitted my application through them. After all, they know what they are doing, right?
Answer to that question is, NO, they have no idea how to "sell" health insurance to people. Covered California is simply an exchange to get the government subsidy. Most of them are not Licensed Insurance Agents and certainly do not have the interest of the client in mind.
So why would anyone trust their health insurance with someone who does not have a license to sell health insurance? Not to mention the years of experience in the health insurance industry.
We have had clients call Covered California where the representatives will take the liberty to start a new application for one of our clients without telling them they will no longer have their agent on the new policy once the application has been submitted. This leaves the client without an agent and therefore must deal with the insurance companies on their own. Having 2 applications in Covered California will create so many complications with the insurance companies not to mention how it will affect the client. Like I said, they do not have the client's interest in mind.
Having an agent or broker, at least one from our office, does not cost the client additional money. The premiums are the same with or without an agent/broker. We do all the follow-up with the insurance company, handle billing problems, and assist with finding a doctor and more.
What we recommend; do not contact Covered California or submit your application on your own without first speaking with a licensed insurance professional. We have our clients best interest in mind and not our bottom line.